Mayor Bill de Blasio today announced that New York City had reached an agreement with Lyft to dramatically expand Citi Bike, the nation's largest bike share program. As part of the agreement that approves its acquisition of Motivate, Citi Bike's parent company, Lyft will invest $100 million to improve and strengthen the system – which includes doubling Citi Bike's service area and tripling the number of bikes in the next five years, making it one of the largest bike share systems in the world. Lyft will continue to expand Citi Bike's transportation equity efforts, including expanded investment in the $5 monthly bike share memberships available to all SNAP recipients and NYCHA residents.
"New York City is one of the world's great biking cities – and it's about to get even better," said Mayor de Blasio. "This expansion means tens of thousands more New Yorkers are going to have a fast and inexpensive way to get around their city. It also means much more reliable service for all the riders who already use Citi Bike. We welcome Lyft's investment to make Citi Bike bigger and better. We are ready get to work with communities across the city to make this expansion a success."
"New York is the greatest city in the world, and its residents deserve a bike sharing system to match," said Deputy Mayor Laura Anglin. "Citi Bike's 150,000 riders can look forward to higher-quality service, new valet and docking stations, and an increase in well-maintained bikes. Today's announcement is a positive step toward our goal of delivering affordable and reliable transportation options that improve quality-of-life."
"We are thrilled to announce that the nation's largest and most successful bike share system will be growing to reach even more New Yorkers," said DOT Commissioner Polly Trottenberg. "As a safe, sustainable, and affordable way to get around, cycling in New York City is growing faster than any other mode of travel. And with today's announcement, riding a Citi Bike will be an even more convenient way to get to a vastly larger share of the City. With some of the changes for Citi Bike coming soon, there may in fact be no better gift this holiday season than a new Citi Bike membership."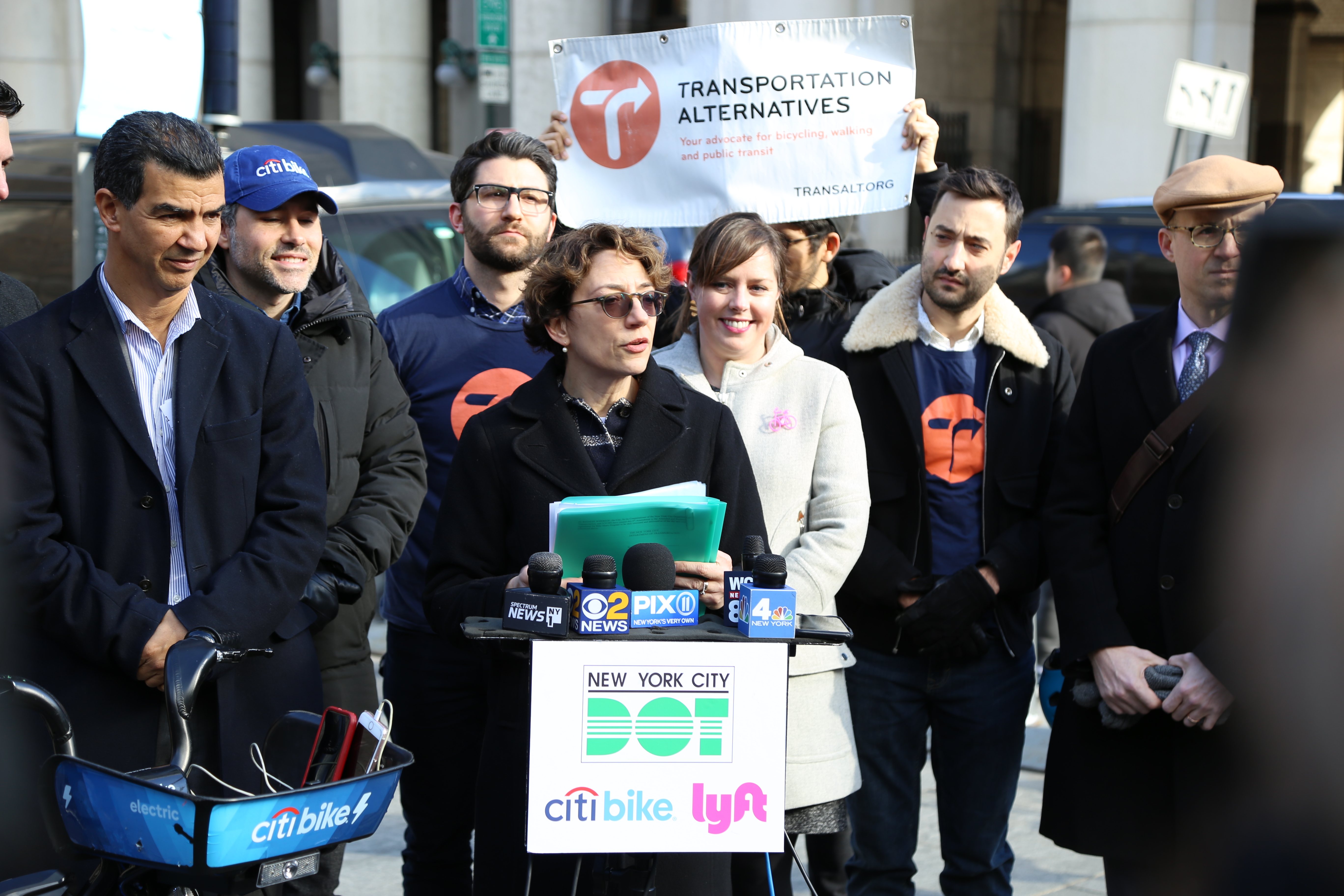 For more details, please see the full press release.